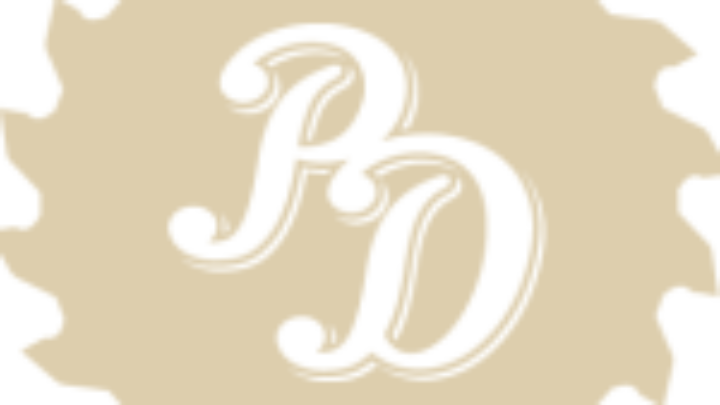 Purposeful Design Competition!
Description
Eligibility: This service-oriented competition is open to everyone. We are all IN.
Timeline: October 27, 2020 – February 1, 2021
How it works:
• Design furniture for Purposeful Design to build in any one or more of 5 different categories
• Purposeful Design selects the furniture they feel is the best fit for them
• Designers are promoted for their efforts
• Purposeful Design gains a bank of well-designed furniture to offer
Why you should participate:
• This is a service project for a very worthy organization
• You are entering a juried competition – what a nice portfolio-builder
• Purposeful Design could be building your design/s – a nice custom touch to your next design project.
• Join in this activity with our community of like-minded, design-loving creators
Dates to Remember:
October 27 Kick-Off (YouTube: Purposeful Design Furniture Competition Intro Meeting)
January 12 Interim Check (You Tube: Purposeful Design ASID IN Competition Interim Check)
February 1 Designs Due
Register for this event so that we can continue to email you compeition information ... and the next zoom meeting link.
---
Purposeful Design works with individuals broken by addiction or homelessness, trains them in the skills of wood working by engaging with professional craftsmen, which provides them the gift of meaningful work. Sales of the crafted items help to pay the individuals a good wage and provide funding for overhead costs of the organization. Purposeful Design is faith-based and they offer additional programs and services to support the individuals in rebuilding their lives. Learn more about Purposeful Design Here.

---
The Indiana Chapter of ASID has partnered with Purposeful Design to create a design competition for our Chapter. Our benefit is that we can be recognized for our design skills, while providing the service of expanding design ideas for future furniture builds. Currently 90% of the project work for Purposeful Design comes from commercial designers for commercial projects. We think their work and product will be an asset to residential projects as well.
To make it easy for everyone, all communication runs through our Competition Coordinator: Please send emails to President@in.asid.org

---

DESIGN COMPETITION
Submit a design (or designs) for the following categories:
Table – dining

Table – coffee

Credenza / Buffet

Bookcase / Divider

Desk
Entries are to include the following:
• Dimensioned drawings to explain the intent of the design
• Species of wood (any are allowed)
• Finish Color (natural, stained, painted)
• Base material (metal or wood legs)
• Logo (custom or Purposeful Design)
• Hardware (grommets, power outlets, corner brackets, bolts, etc.)
Design limitations – the following cannot be done by Purposeful Design:
Turned wood / spindles
Carving
Laminate work
Architectural millwork
Bent wood items
Epoxy pours
Stone work
Metal art (example: intricate fret work)
Tables longer than 144" or wider than 60" must be in two pieces
Credenzas larger than 96" x 24" must be in two pieces
HOW WILL THIS WORK?
• Enter designs for as many categories as you wish, and as many items within each category. As part of our service to Purposeful Design, you are giving Purposeful Design permission to use your design (with credit) for a future build. This allows Purposeful Design to have a bank of designs to use for training and funding opportunities, and for you to provide unique pieces, locally manufactured, to your clients.
• Participate in the kick-off and interim check meetings, submit your final designs Feb 1, 2021

Tuesday, OCTOBER 27, 2020, 6-7 PM [Recorded Event]
Participate in the Kick-off Meeting via Zoom, registration is required (we need to be able to get in touch with you). We will have a presentation form Purposeful Design about the work they do and how their program benefits …. We will also review the competition details, and have an opportunity for questions. We will record this zoom call for registered attendees to use. If you have questions during the design phase of the competition, please contact our Competition Coordinator. Questions will be submitted to Purposeful Design, and ALL registered participants will receive the answers.
Tuesday, January 12, 2020, 6-7 PM Interim Check-In to get Feedback on our designs
Participate in the interim critique process via zoom.
• Designers will submit their work-in-process electronically to our Competition Coordinator.
• The designs will be sent along to Purposeful Design, without any designer identification, for review.
• Purposeful Design will review entries 'live' over zoom so that we can all better understand what works for this client. We will review by category: for example, all dining tables, then all desks, etc.
• We will all be learning together what Purposeful Design finds appropriate in our submissions so that we can make refinements on our designs.

Designs will need to be submitted no later than 6:00 PM, SUNDAY, January 10 so that we have time to turn them around to Purposeful Design. We will record this zoom call for registered attendees to use.

DUE DATE: Tuesday, February 1, 2020, 6:00 PM
Electronically submit designs, to the Chapter Competition Coordinator for judging by Purposeful Design.
• Judging will be done solely by Purposeful Design representatives, and is to be complete by February 12, 2020. We will publicize our collaboration and winners thoroughly, the Indiana Chapter of ASID will provide certificates. Purposeful Design will provide prizes to the winner/s.
• All submissions for (critique and final) will get emailed to our Chapter Competition Coordinator, and will then be provided to Purposeful Design without designer identification. Please submit to: President@in.asid.org
• Purposeful Design will award the winner/s a prize at the end of the competition and Chapter Competition Coordinator will work with the winner/s to advertise your success in all the appropriate channels.
Participants in this competition/service project agree to:
• Participate in the kick-off and critique meetings
• Give the Indiana Chapter of ASID permission to show your design process work and final design as part of the publicity write-up of this collaboration.
• Give permission for Purposeful Design to use your design, with credit to you, in the future for production.